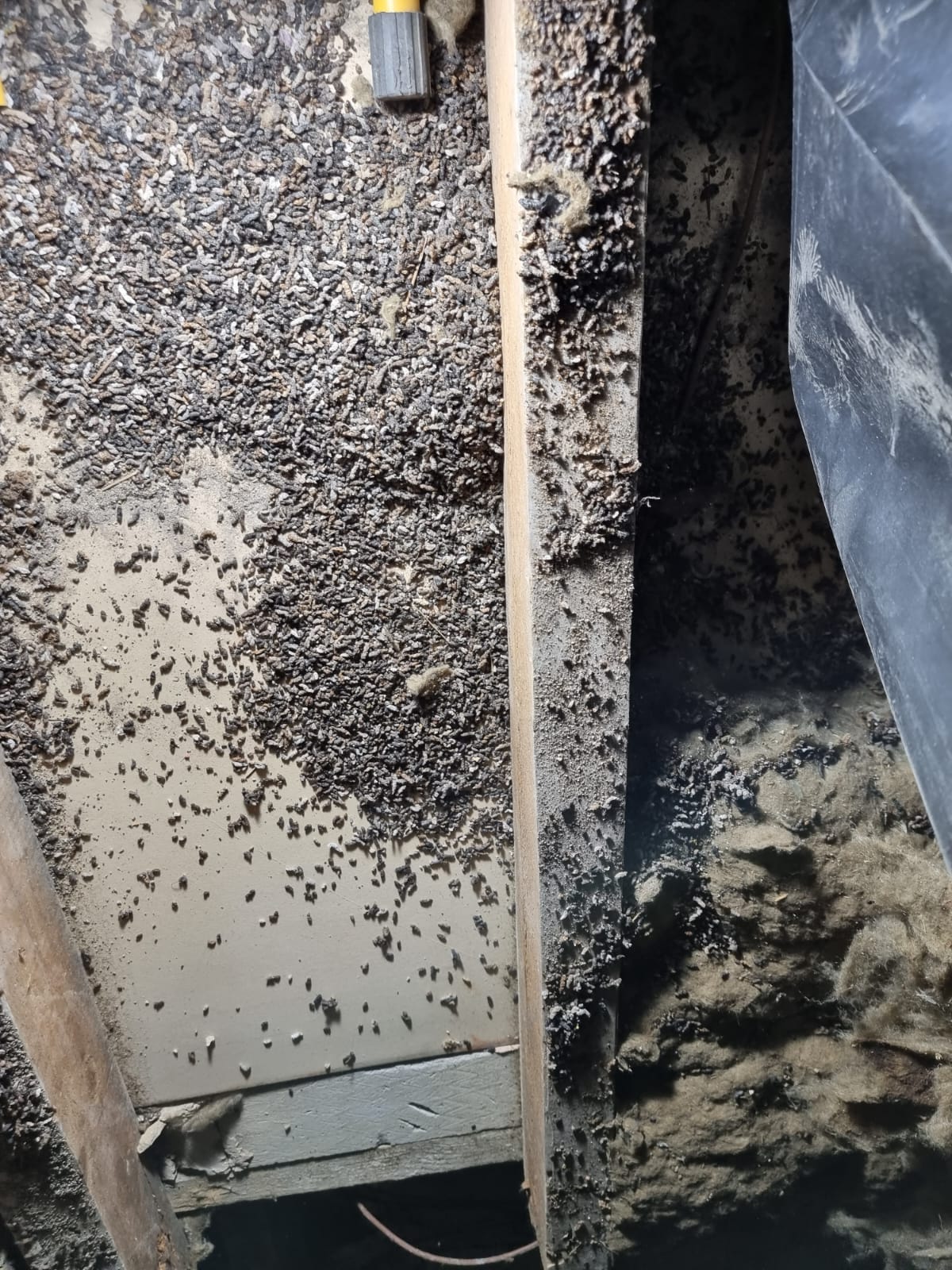 This was hell of a loft clearance with just about the biggest historic build-up of droppings and fouling we have ever seen.
As you can see the team did a great job scraping, brushing and hoovering up the offending mess and disposing of fouled items like lagging.
Not very pleasant work in confined space in full PPE including breathing protection.
We biocide treated to deal with the pathogens associated with the fouling and fogged with insecticide to knock out any parasitic insects and the loft now looks nearly new.
A happy customer and a good job all round from our RSPH Level II qualified pest control technicians Mark Page, Jeremy Cunliffe and Robert Codling.