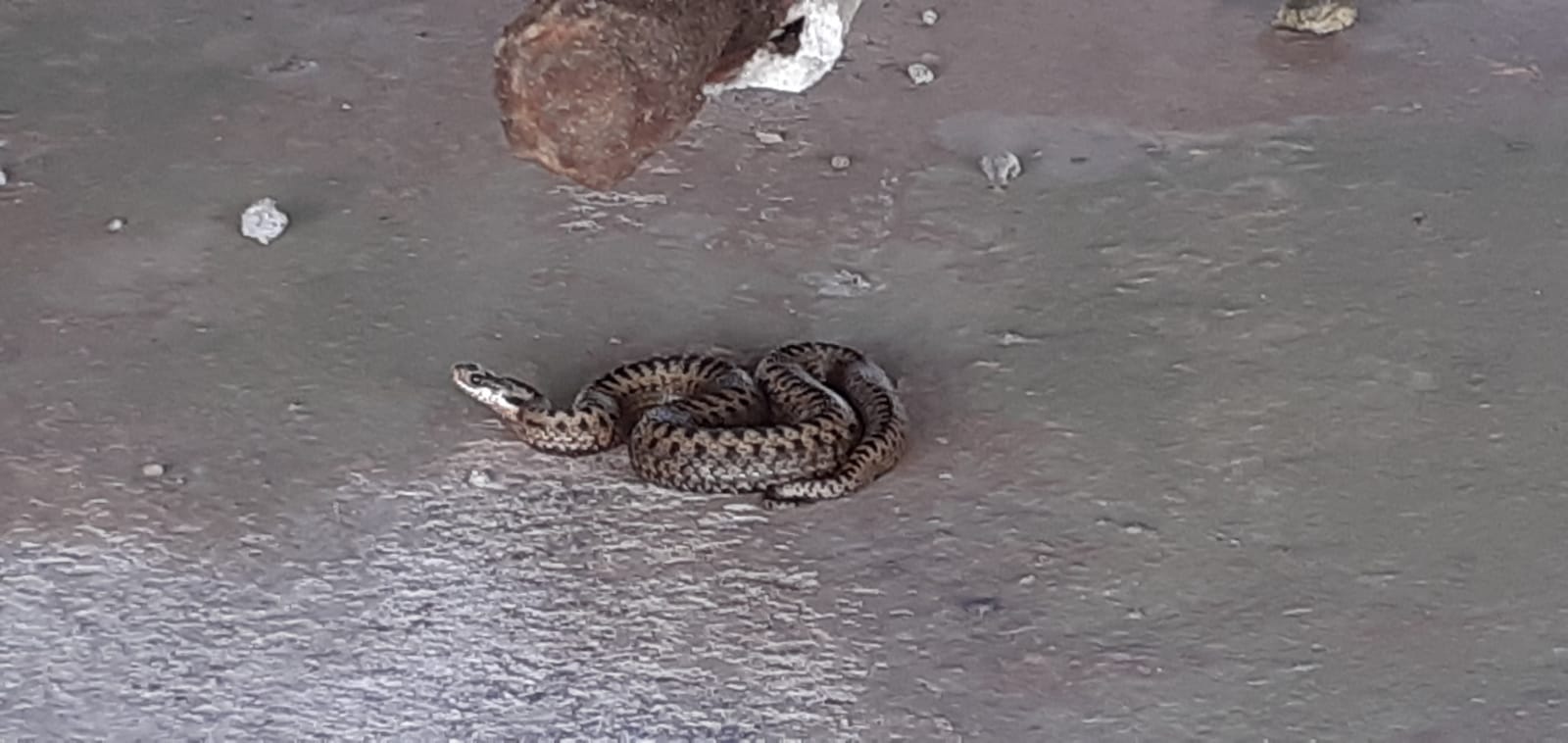 Pest Professionals RSPH Level II technician Jeremy Cunliffe had a shock while carrying out ant treatments at a caravan park this week, as he came literally face to face with this adder.
The adder is the UK's only venomous snake. Male adders usually have silvery-grey colouration, while females can be copper or brown. Both have a distinctive, black zig-zag pattern along their backs. Fully black adders can be seen in some areas too. This one appears to be a lady.
Once fully grown, adders usually measure between 60 and 80cm in length. Young are almost perfect replicas of adults and measure around 17cm in length at birth.
We are not sure who was the most terrified, but the adder wisely turned tail and slithered off into the distance.
We carry out specialist ant pest control treatments at numerous caravan and holiday parks around the country. They are often built on sand, which is a recipe for giant black ants' nests.
We treat twice a year to keep control of ant problems – at the start of summer to reduce numbers coming out of hibernation, and at the end of autumn to reduce numbers going into hibernation.
For more information email enquiries@pestprofessionals.co.uk