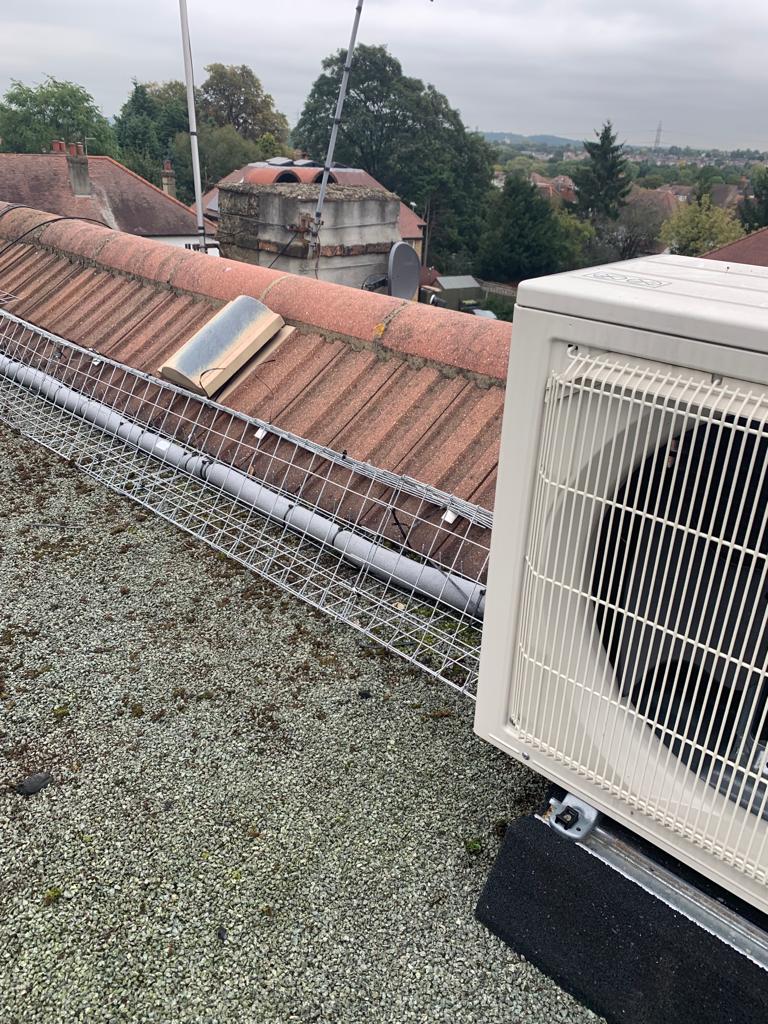 Here's a nice box meshing job completed by John Scanlon and Barney Scanlon this week.
The customer was having horrendous trouble with jackdaws destroying the lagging from his air conditioning unit so we needed to take off the old, put on the new lagging and then protect the pipework going forward with 50mm galvanised steel mesh.
The work was completed via our specialist bird proofing division, www.britishbirdcontrol.co.uk .