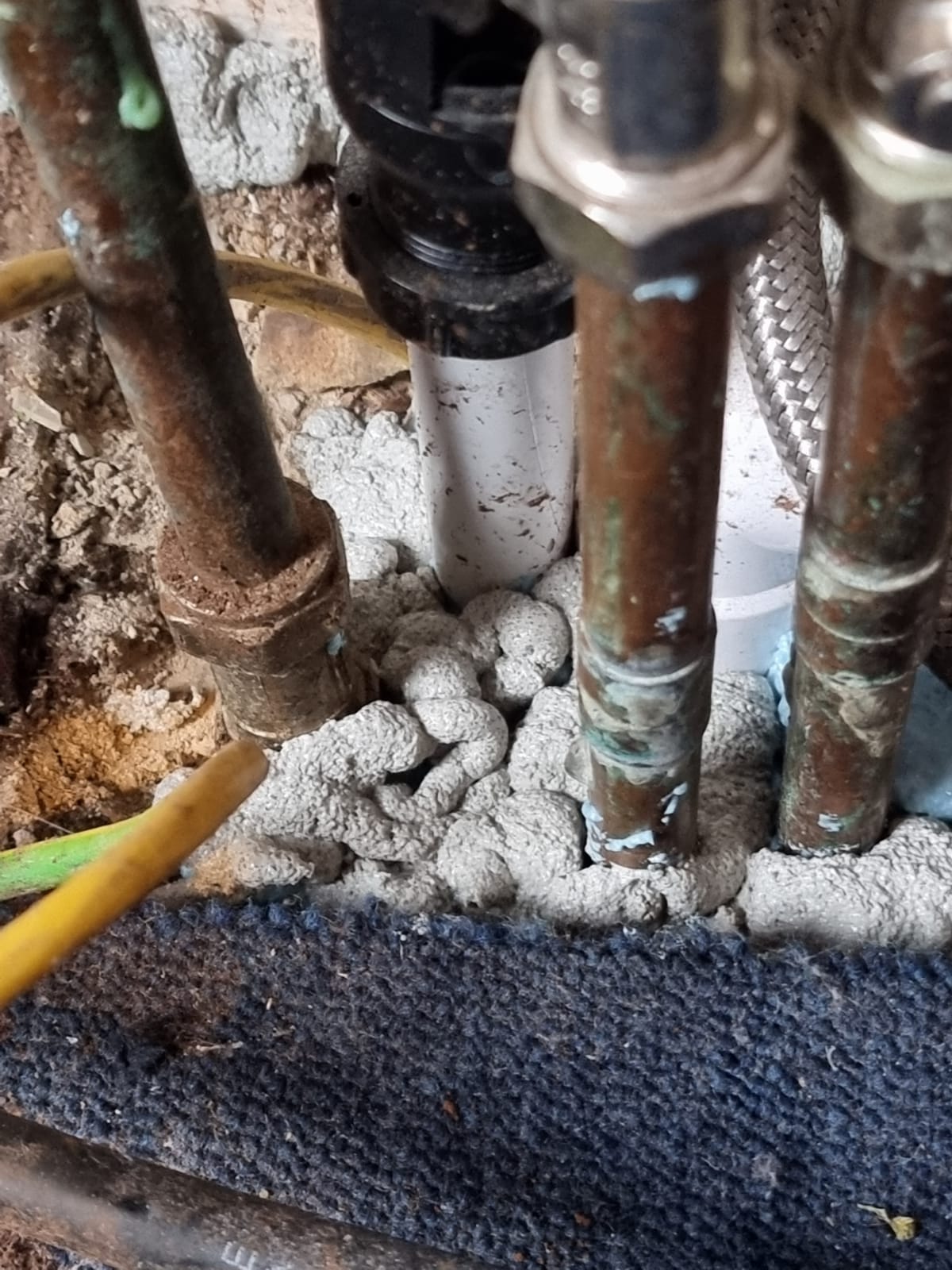 This commercial customer was having on-going rodent issues around the bar area of the premises. With any rodent job, it's critical to deal with the current issue by learning and taking advantage of the behaviour of the rats or mice before we attempt any proofing.
We were able to advise the client here on how to cut out the food sources the rodents were interested in when they paid their nightly visits to the bar, and on setting the appropriate pest control products in a safe and sensible way, we were able to achieve the bait take we needed and then move on to the proofing to try and alleviate the chance of a repeat going forward.
There were a few appliances that needed moving in order to access some of the key ingress points in the floorboards and skirting boards.
Our RSPH Level II qualified technician combined the use of wire wool and cement to seal up the problem areas. A job well done.